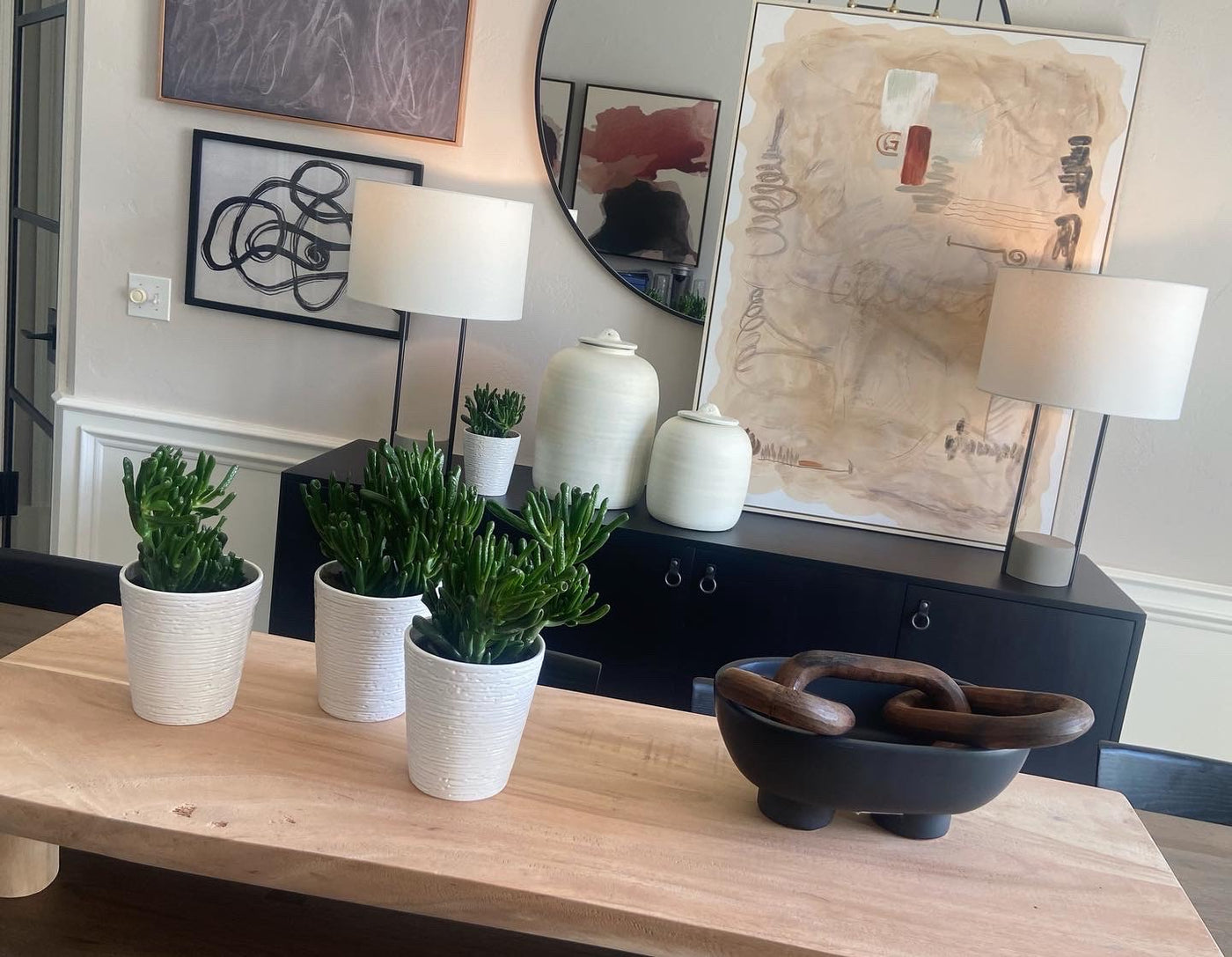 Shop the Look
Take the guesswork out of creating a simplified + stylish home with our curated options.
Best Selling Home Supplies

el·e·men·ta·ry
/ˌeləˈment(ə)rē/: adjective straightforward and uncomplicated
Welcome
Welcome to Elementary, West House Studio's line of home products that favor order over chaos. Curated to create intentional and uncomplicated spaces, Elementary celebrates the art of home in simple form. Bridging the gap between form and function, this collection shifts the focus from decorated to designed.

Our Why
The state of your home and mental well-being are closely intertwined. Studies show that visual clutter can affect your anxiety levels, sleep patterns, ability to focus, and can lessen productivity. Our physical environments influence our cognition and emotions, including relationships and overall health. In contrast, a streamlined home can boost happiness, decrease stress, encourage better sleep patterns, heighten focus, and increase productivity.


What We Stand For
At Elementary, our goal is simple: to streamline home with stylish and sustainable products. We believe that our homes should be a refuge from the outside world and our foundation lies on that principle.

Home in simple form.
Featured Collection
Elementary Co.

Original price

$108.99

-

Original price

$108.99

19-1/2"L x 6-1/2"W x 2-1/4"H  

Original price

$108.99

-

Original price

$108.99

Original price

$82.99

-

Original price

$82.99

Elementary Co.

Original price

$22.99

-

Original price

$22.99

Color: Grey  5" Round & 3-3/4" Round

Original price

$22.99

-

Original price

$22.99

Original price

$51.99

-

Original price

$51.99

Elementary Co.

Original price

$49.99

-

Original price

$49.99

10"L x 6"W x 3"H & 8-1/4"L x 4-3/4"W x 2-1/4"H

Original price

$49.99

-

Original price

$49.99

Elementary Co.

Original price

$29.99

-

Original price

$29.99

7"L x 4"W  Each one will vary.

Original price

$29.99

-

Original price

$29.99

Original price

$81.99

-

Original price

$81.99

Elementary Co.

Original price

$174.99

-

Original price

$174.99

Comes in a set of 2 (Large and Small)  

Original price

$174.99

-

Original price

$174.99